The highly anticipated Halloween event for Pikmin Bloom started on October 6, 2023. This event offers a chance to enjoy Halloween with adorable Deco Pikmin. In this article, we will provide details about the event and how to make the most of it. Let's embark on an adventure in the Halloween magic of Pikmin Bloom together!
Event Period and Schedule
First, let's introduce the duration of this Halloween event. It runs from October 6, 2023 (Friday) to October 31, 2023 (Tuesday), spanning a total of 26 days. This means you have a great opportunity to fully immerse yourself in the Halloween season!
Additionally, during special weekends, there will be "Special Halloween Nights" to further enhance the event's excitement. Here are the dates for the special event:
Period featuring Giant Halloween Mushrooms!!
October 14 & 15
October 21 & 22
October 28 & 29
During these days, special rewards and fun activities await, so don't miss out!
One of the special elements within the Halloween event is the "Giant Mushroom." Breaking this mushroom yields fantastic rewards, but achieving the highest score can be challenging. Let's work together with others to take on this challenge!
The rewards for breaking the Giant Mushroom are particularly valuable. What you'll receive is guaranteed to be "Seasonal Flower Extract" for all fruits. This is a crucial item within the event and greatly aids in completing objectives.
By the way, after the event ends, the Giant Mushroom will no longer appear anew. However, if it's already present, it will remain until it's broken. Don't miss this opportunity; if you find a Giant Mushroom, challenge it with friends!
Deco Pikmin's Halloween Costumes
When it comes to Halloween, dressing up is one of the enjoyable aspects. In the Pikmin Bloom Halloween event, "Halloween Candy" Deco Pikmin will make an appearance. These Deco Pikmin are dressed in adorable Halloween costumes.
Each time you clear an objective, you'll receive random items such as Halloween Candy Deco Pikmin sprouts, extracts, and Halloween Candy. Additionally, from the Big Flowers blooming in the center of the stages, you'll definitely get Golden Pikmin sprouts.
These sprouts transform into Red, Yellow, Blue, Purple, White, Winged, and Rock Deco Pikmin. Complete your unique collection!
Halloween Event Objectives
In the Halloween event, you can earn various rewards by clearing objectives. Here are some examples of objectives:
In Stages 1, 5, and 9, challenges such as walking 1000 steps, planting 700 flowers, collecting 100 flower petals, planting 1500 flowers, and breaking 2 mushrooms await. In Stages 2, 6, and 10, objectives include walking 2000 steps, planting 500 lilies, planting 2000 flowers, breaking 3 mushrooms, planting 1500 lilies, and breaking 4 mushrooms, among others.
Clearing these objectives will allow you to obtain Halloween candies and special items.
Mystery Boxes and Special Halloween Nights
With the appearance of Halloween Mushrooms, breaking them will reward you with "Mystery Boxes." Opening these boxes will reveal items like Ghostly Pumpkin Deco Pikmin sprouts and Halloween Candy, among others. During the special Halloween Nights on weekends, you'll have a chance to acquire special Halloween postcards and a large quantity of Halloween Candy.
Halloween Mii Costumes and Event Premium Pass
During the Halloween event, you can obtain "Halloween Candy" from event challenges and mushrooms. By using this candy, you can clear 7 objectives to acquire Mii costumes perfect for Halloween. Decorate yourself in Halloween attire and stand out from other players.
Additionally, for users at level 20 and above, there will be an "Event Premium Pass" available. Purchasing this pass will grant you additional Seasonal Extracts, making objective completion even more enjoyable.
Special Halloween Lineup and Postcards
Lastly, special items and tickets to enhance your enjoyment of the Halloween event will appear in the shop. Convenient items for clearing objectives, gift items, and tickets for special challenges will be available.
During the event period, the postcards brought back by Pikmin will feature special designs. Collect these postcards and send them to friends and companions. They too can join in the Halloween fun!
In Conclusion
The Pikmin Bloom Halloween event offers a wonderful opportunity filled with fun and adventure. Enjoy the magic of Halloween to the fullest with the adorable Deco Pikmin. Play together with friends during the event period to earn special rewards. There's no doubt that the Halloween season will be an unforgettable adventure in Pikmin Bloom!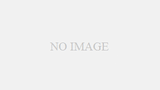 Exclusive Items for Pikmin Bloom Tour Kyoto!! How to Obtain Challenge Clears, Commemorative Deco Pikmin, and Badges
Pikmin Bloom Tour during Halloween Season! Event information on special limited badges and Mii costumes that you can acquire! Don't miss out on exclusive gifts that are only available during the event!